This website provides the history and details about a fraud called EZeeBUY (aka "EZeeBUY Experiences", aka "EZeeRETAIL", aka "EZeeRETAIL Experiences") – a scam perpetrated by David Estrada.  This information is provided to the public so that no one else is defrauded by this scam.  David Eric Estrada (D.O.B.  26 March, 1968) is a convicted felon and fraudster born in Austin, TX and later moved to Tokyo Japan where he embezzled money from numerous people (primarily members of Tokyo American Club).  He claims to have founded Microsoft in Japan, and has a history of other lies about his background – including having graduated from Harvard, owning 11 Ferraris, and other tall tales.  He founded EZeeBUY in Tokyo, and stole more than 1/4 million USD from the co-founders.  He is currently on the run from the Japanese police, who have interrogated him numerous times in relation to his criminal activity in Japan.  The administrators of this website are currently offering a USD $1,000 reward for information related to the current whereabouts of David Estrada.  If you have any information, please email:  admin@ezeefraud.com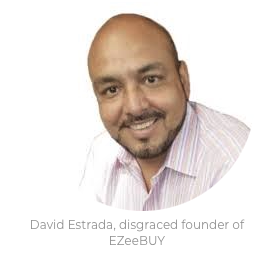 Lying fraudster and verified dirtbag, David Estrada, still trying to pass himself off as owner of New York Grill. See info in Latest News. 

Ongoing surveillance of Estrada's former residences has recently yielded some information from his neighbors.  See Latest News for details. 

Anyone see "The Tinder Swindler" on Netflix? The similarities with David Estrada, and his series of lies and cons, is striking. See Latest News section for a full breakdown. 

The EZeeFRAUD Private Investigation team have selected Estrada family residences under surveillance given tips we have received that David Estrada may be in the USA.  See Latest News for further information. 

The EZeeFRAUD Private Investigation team has located the address of Haruko Estrada. She has fled to Nakano ward and is believed to have initiated divorce proceedings. See Latest News for a map of her new address.

The whereabouts of David Estrada remain unknown, but our Private Investigation team have uncovered evidence that he is currently in the USA and we are offering a US $1,000 reward for verifiable information as to his location.  Email any information to: admin@ezeefraud.com

David Estrada's youngest son was recently spotted in the USA – Arizona and Texas. We have verified that Estrada has moved (again) out of his apartment.  He changes residence frequently to hide from creditors, police, and people he has defrauded.  See Latest News for further information. 

Victim Statements & Official Japanese Police report (see links on main menu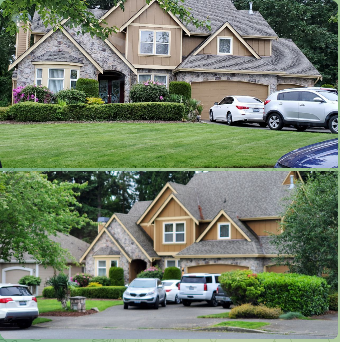 EZeeFRAUD
About David Estrada and his EZeeBUY Fraud (also known as "EZeeBUY Experiences", EZeeRetail and NZO Technologies).
詐欺警告
エストラーダ・デイビッド氏によるEZeeBUY詐欺(EZeeBUY経験)について
This website provides the history and details about EZeeBUY – a scam perpetrated by David Estrada.  This information is provided to the public so that no one else is defrauded by this scam.  Click "Latest News" for the newest information.
Please be aware that all original co-founders of EZeeBUY, who were defrauded by David Estrada, continue to seek justice via the authorities. We WILL NOT STOP until Estrada is prosecuted for his crimes and/or repays the money he stole.
–>> EZeeFRAUD has recently been named as one of the 51  "Best Fraud Detection Startups" by Welp Magazine
  See Latest News for more.
David Estrada is the founder of EZeeBUY (also known as "EZeeBUY Experiences" and "EZeeRETAIL").  He secured funding from 9 co-founders, and embezzled all of the money from the company – then kicked the co-founders out.  The Japanese police, when investigating the crime, discovered that shortly after each co-founder wired their investment to Estrada, he visited the bank branch and withdrew the money IN CASH.  All funds remain unaccounted for to this day. 
If EZeeBUY is not a total fraud, then perhaps the founder, David Estrada, would like to provide a full accounting of the capital invested from all 9 co-founders.  Where did the money go, David? We await your response … you can forward full audited financials via email to admin@ezeefraud.com.  Once they are received and verified (or alternatively, all co-founders refunded), this site will cease operation.
もしEzeeBUYが不正でなければ、創設者のエストラーダ・デイビッドは、9人の共同創設者より集めた資金を示すすべての会計報告を提出するべきだ。資金は今どこにあり、どのように運用されたのか。admin@ezeefraud.com 宛に監査済み財務諸表を送信して欲しい。
財務諸表を受け取り次第、こちらで内容を確認した場合(または、すべての共同創設者に正当な支払いが行われた場合)、このサイトは配信を停止する。1
Estrada is an American citizen living in Tokyo, Japan.  He has been living in Japan for more than 20 years, and has a verified history of fraud and theft in the Tokyo community.  He has used a previous membership in the prestigious Tokyo American Club to con members into lending him money (which he never repays) or "investing" into a business (where everyone gets defrauded).
In late 2017 / early 2018, he founded a company called EZeeBUY and used it as a vehicle to defraud numerous investors, advisors, employees, and vendors.    For a full report on this scam, see the Fraudulent Activities section of this website.  For other interesting tidbits of information about Estrada, see the Hall of Shame section.
エストラーダ・デイビッドとは
エストラーダ氏は東京在住でアメリカ国籍を所有しています。エストラーダ氏は20年以上日本に住み、東京を中心に詐欺や窃盗行為を繰り返していたことが立証されました。伝統ある東京アメリカンクラブの会員時代には、その特権を利用し、他の会員よりお金をだまし取ったり(未返済)、架空のビジネスの取引を持ち掛けたりという詐欺行為を行っていました。
2017年後半から2018年前半にかけてEZeeBUYという会社を設立し、その会社を拠点に投資家、アドバイザー、雇用者、及びベンダーなどを含む実に多くの人々に対しての詐欺行為を実行していました。詐欺行為の詳細については、このウェブサイトにあるFraudulent Activitiesを参照してください。またエストラーダ氏本人についての情報についてはHall of Shameをご参照ください。
Company Crunchbase Profile
Following are details of Estrada's Crunchbase profile for EZeeBUY.  Note the "Also Known As" entries – Estrada frequently comes up with alternative names for this scam in order to fool investors.  He also uses the name "NZO Technologies".  Additionally, Estrada tries to promote EZeeBUY as headquartered in the US – sometimes on the East Coast, sometimes in Palo Alto. The truth is that he has no offices, operations, or anything in the US – it's just a scam to lure investors.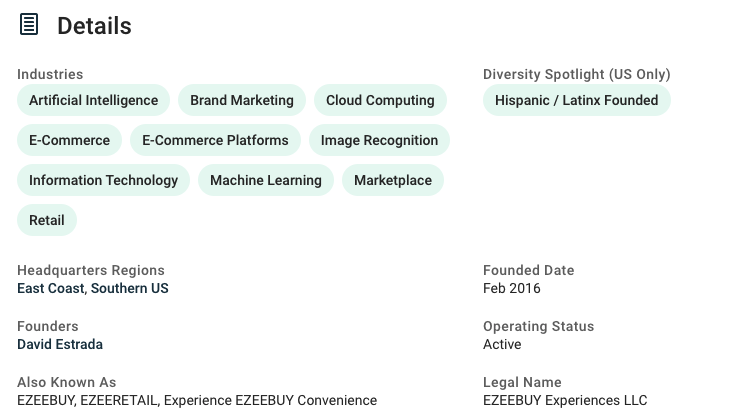 We are the EZeeFRAUD Team – a group of investors & advisors who were defrauded by David Estrada in his EZeeBUY scam.
This is a WHISTLE-BLOWING website.  Whistle-blowing is protected under both US LAW and JAPANESE LAW.
Any abuse reports filed against this website are frivolous and unfounded.
This website does not present any copyrighted, trademarked, or private information – everything here is either in the public domain, or has at one time been in the public domain.
We encourage ANYONE who is considering investing in EZeeBUY or doing business with David Estrada in any form, to CONDUCT THEIR OWN THOROUGH DUE DILIGENCE – and we are revealing here the results of our own due diligence and experiences, so that others will not be defrauded.  Our mission is to assist in the criminal prosecution of the EZeeBUY founder, and ensure that those who have been defrauded are repaid in full.
このウェブサイトの目的
我々は、エストラーダ氏より被害にあった投資家やアドバイザーにより結成されたEZeeFRAUDチームです。これはアメリカ合衆国及び日本での法律で保護されている公益通報を目的としたウェブサイトです。
このウェブサイトに関するあらゆる悪意のあるコメントは事実無根であります。このウェブサイトでは著作権、商標、個人情報は扱っておりません。すべての情報はパブリックドメインに掲載されている(または掲載されていた)もののみを使用しています。
EZeeBUYに投資及びエストラーダ氏とのビジネスを検討している場合は、綿密な事前調査をされることをお勧めいたします。我々は、自身の調査と経験をここで公表し、詐欺の被害が起こることを未然に防ぎたいと考えております。我々の目的はEZeeBUY創設者の犯罪行為の起訴をサポートし被害額全額の返還を求めることです。