Attempts to silence us or have this website removed only hardens our resolve to take further action.  Remember our mission: to ensure that those who have been defrauded by David Estrada are repaid in full.  When that occurs, this website will serve no useful purpose and will be shut down.
As a result of our continued investigations, it appears David Estrada's entire family appear to be criminals.  Either they have criminal records, defaults, or liens of their own – or they actively assist in helping David Estrada evade the police.  Estrada's wife, Haruko Estrada, directly benefits from the proceeds of crime by spending money stolen from victims on fine dining, designer clothing, and expensive handbags.
Following is information obtained from the public domain about each member of the Estrada Crime Family.  Research on these people is ongoing – we will publish more updates soon.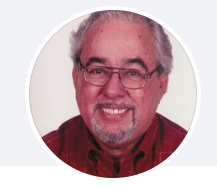 Relation:   David Estrada's Father
Date of Birth:  14 March 1942 
Address:  12214 Wallingstone Ln, Austin, TX 78750
Email:  titoest2069@gmail.com
Phone:  (512) 219-1417
Estrada's father has been informed, on numerous occasions, about his son's criminal activity and chooses to do nothing. He appears to be retired, or works occasionally for Estrada Service Company which appears to be an Air Conditioning and Plumbing Service.  We doubt he is licensed to perform these services, but we are checking. The business could very well function to launder money for his son's criminal activities.  If you have been defrauded by his son, we recommend you give him a call or send him an email to let him know.
Estrada Crime Headquarters
Here is a photo of Estrada Crime Headquarters, at 12214 Wallingstone Ln in Austin, TX.  Looks like a real dump.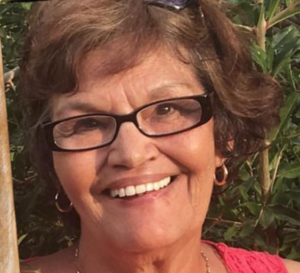 Relation:   David Estrada's Mother
Date of Birth:  10 March 1943 
Address:  12214 Wallingstone Ln, Austin, TX 78750
Email:  marthaestrada@gmail.com
Phone:  (512) 219-1417
The EZeeFRAUD Team have contacted Estrada's mother on numerous occasions to inform her about the criminal activities of her son – she appears either not to care, or actively assists her son to evade the police.  We have discovered that David Estrada still receives mail at the Wallingstone Ln address, so is using it for something. Martha is very religious, as you can tell from her Facebook Profile, but seems to be unconcerned that her son will likely burn in hell from stealing from so many people.  Just a fake Christian, we assume.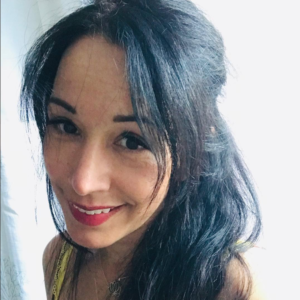 Relation:   David Estrada's Sister
Date of Birth:  11 December 1969 
Address:  1036 Palos Verdes Blvd, Redondo Beach, CA 90277
Email:  eletty@gmail.com
Phone:  (206) 226-3742
Estrada's sister has recently been sent evidence of her brother's crimes, but instead of helping the victims has chosen to assist her brother to evade the police.  This is typical behavior from the Estrada crime family.  The sister works for a company called Impact Group, and lists Redondo Beach as the location on her LinkedIn Profile.  They are a Sales and Marketing Agency in the CPG space.  Their phone number is (208) 343-5800 – Letty lists her job title as "Director, Personal Care & Supplements".  Letty recently removed her photo from her LinkedIn Profile, which we think is odd.  
WARNING to potential employers:
Letty Miller mis-represents her educational credentials on LinkedIn.  She lists the University of Texas at Austin on her LinkedIn profile, and claims she attended for 3 years – possibly leading people to believe she has a degree in Marketing.  Here is a screen shot of the Education section in her profile:
The reality is that she only attended this university for ONE year (majoring in SPANISH?!?), and does not have any college degree at all.  We are reminded of her criminal brother, David Estrada, who used to claim a degree from Harvard University and still claims a degree from St. Edwards University, both of which are FALSE.  It appears the whole family lies about their education.  Following is proof of Letty's lies and mis-representation:
Letty also has numerous aliases that she goes by.  One has to ask why a person would use so many aliases if they are not involved in some kind of criminal activity?  These aliases include:

Relation:   David Estrada's Brother
Date of Birth:  11 February 1975 
Address:  17010 NE 112th Way, Redmond, WA 98052
Email:  modesto.estrada@crowdstrike.com
Phone:  (425) 531-1898
David Estrada's little brother is a real piece of work, with numerous criminal records, liens, and civil judgements.  These are listed below.  According to his LinkedIn Profile, Modesto currently works at CrowdStrike as a Program Manager, and previously worked at Microsoft.  He has a Facebook Account, but it's not really very active.  But the really interesting thing about little Modesto is his criminal record, which includes theft and numerous civil judgements.  We can't help but wonder if his employer knows about all of this.  Modesto has also been informed of his brother's criminal activity, but chooses to do nothing – and instead actively assists his brother to avoid prosecution.
Modesto Estrada – Criminal Records and Civil Judgements
 Theft:  Dallas County Municipal Court.  Case number M-9703633.  Date: June 16, 1996
 Civil Judgement:  Williamson, TX.   $6,500  Court Case Number: 06-1603-CC4  Recording Date: Feb 28, 2007
 Civil Judgement:  Williamson County Court  $4,000  Court Case Number: 061603CC4  Filing Date: Feb 27, 2007
 Civil New Filing:  Dallas JP CT 4-2, Irving  $unkown   Court Case Number: 9700416L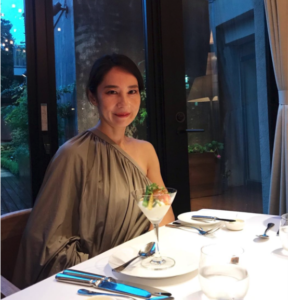 This is David Estrada's current wife, Haruko Estrada.
He has two previous wives:  Monica Luna, and Keiko Estrada 
Estrada's Wife: How She Benefits from Stolen Funds エストラーダ氏の妻による盗まれたお金の使い道
The other sections of this website have detailed how David Estrada perpetrates numerous frauds, and has embezzled hundreds of thousands of dollars through his EZeeBUY SCAM.  One of the beneficiaries of David Estrada's crimes appears to be his wife, Haruko Estrada.
このウェブサイトの別のセクションでデイヴィッドエストラーダ氏がEZeeBUYを通じて犯したいくつもの詐欺行為及び多額の資金横領について触れました。そして驚くべきことに、エストラーダ氏が詐欺行為で得たお金で恩恵を受けているのは、彼の妻のエストラーダ氏はるこさんではないかという疑問が浮上してきました。
On her various social media accounts, she flaunts expensive clothes and designer handbags costing tens of thousands of dollars.  Where does the money come from to purchase these extravagant items?  It's nice that she can live a luxury lifestyle from the proceeds of her husband's crimes.  Here are just a few examples of what she can buy with money stolen from innocent people:
はるこさんが好んで利用している複数のソーシャルメディアアカウント上で、数十万円またはそれ以上もしそうな高価な洋服を着こなし、デザイナーズブランドのハンドバッグを手にする彼女の誇らしげな様子を見ることができます。これらのラグジュアリーなアイテムをどのようにして手に入れたのでしょうか?彼女の夫が真面目に正直に働いていた人達から騙し取ったお金で購入したのでしょうか?彼女の様子は、こちらからご覧いただけます。これらはほんの一部です。
Expensive Designer Clothing
高級デザイナーの洋服
Fine Dining at Expensive Restaurants
高級レストランでの食事
WARNING: Haruko Estrada lives the high life from the proceeds of CRIME
警告:エストラーダはるこさんは、犯罪によって得た利益で上流階級並みの暮らしをしているのでしょうか。